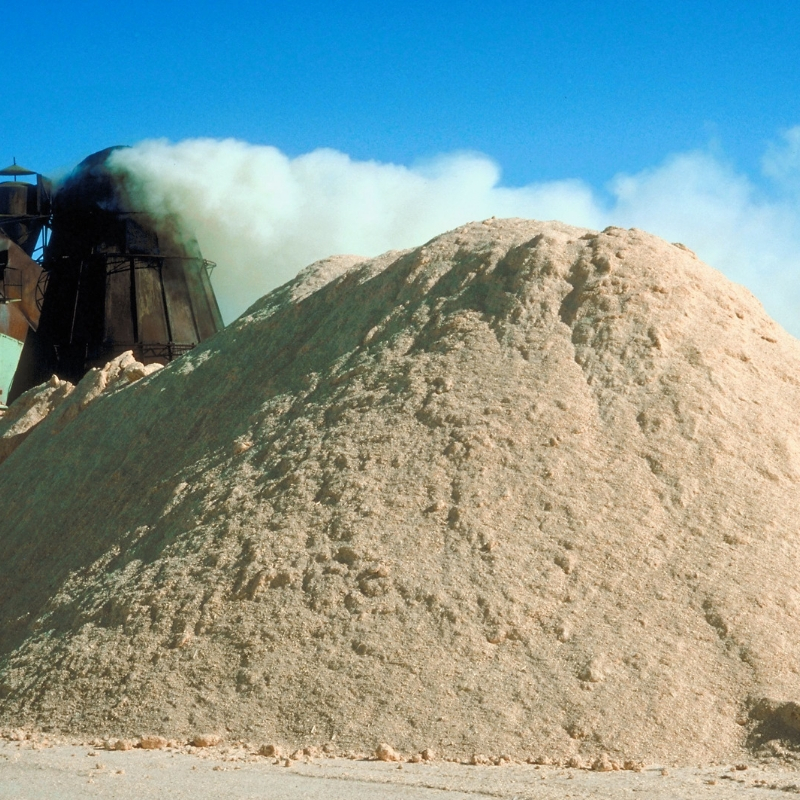 30,000 tons of Sludge from Contaminated Site Headed to Landfill
If you handle wastewater solidification you know, 30,000 tons of sludge is a lot of contaminated sludge.  And better yet, an expensive and risky project because of the number of trucks needed.
Certainly, your trucks will be lined and covered to prevent leakage.  Even with that, just the number of trucks that will be needed to haul the waste significantly increases the risk and cost to the customer.
But what if you could decrease the number of trucks you needed by 5-1?
Now that's efficient management of a dirty job.
How can this be done?  It can be done with a bulk waste solidifier like SludgeGuard.
Let's do a little comparison shopping.
One common freebie for this type of job would be flyash.
Flyash can be a great tool when it comes to solidifying sludge and wastewater because it dries firmly.
Sounds great, right?! You're probably running to Google right now to put in "flyash near me" and calling your accounting team to tell that you found a great way to cut your budget!
But slow down, because there is much more to learn about the disadvantages of flyash and other free or practically free products.
Consider these factors when you are pricing a job using those practically free products:
Sawdust and flyash have a 1:1 absorption capacity, if even that.
So, for example if you have 30,000 tons of sludge to solidify, you will need 30,000 tons of fly ash or sawdust to do the job.
That means you are going to haul at 60,000 tons of sludge!
And since flyash is so heavy, consider what you are paying for hauling and tipping fees to dispose of a minimum of 60,000 tons of material.
Now factor in what you are going to pay in labor for all of those dump truck drivers.
What if you had a product with an absorption capacity of 5-1?  You would be hauling only 36,000 tons of sludge.
60,000 tons with fly ash or sawdust
versus
36,000 tons with one of our SludgeGuard products.
When it comes to economical solutions to wastewater and sludge solidification, there's no better solution than SludgeGuard.  Our bulk waste solidifiers will absorb and coagulate up to 5 times their weight, saving you and your customer time and money.
If solidifying sludge is your business, trying to solidify contaminated sludgy wastewater with sawdust and other so-called free products can be risky and expensive.  Why not give us a call and let's talk about ways SludgeGuard can save you money.  Call us at 860 350-2200.  We look forward to hearing from you.