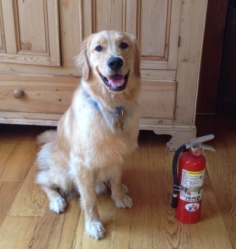 Bringing Emergency Spill Response Home
My wife is always telling me it's national this day or that month. I usually smile and nod but when she mentioned it was National Preparedness Month it got my attention.
You want to know why? I have a personal philosophy of trying to be prepared for an emergency. That is exactly what brought me to the business of providing environmental spill control products to industry.
Sometimes disaster strikes despite our best efforts to prevent it. That is why we have fire extinguishers throughout our home, a few days worth of food and water and emergency exit plans in case of fire or worse.
In our professional lives we have to be ready for the unexpected. As a professional have you brought your knowledge on preparedness home? How have you protected your home and family?  Have you protected your home and family like your work space? Having the plan will help you protect your home and family as well as deal with unpleasant realities like a post-storm power outage or broken windows. Here's some great information from the Red Cross regarding preparedness.
When it comes to being prepared, we need to always be ready for the unexpected.
For more information regarding our spill control products, contact us here or call us at 860 350-2200.