PolyGuard Polymeric Filtration Media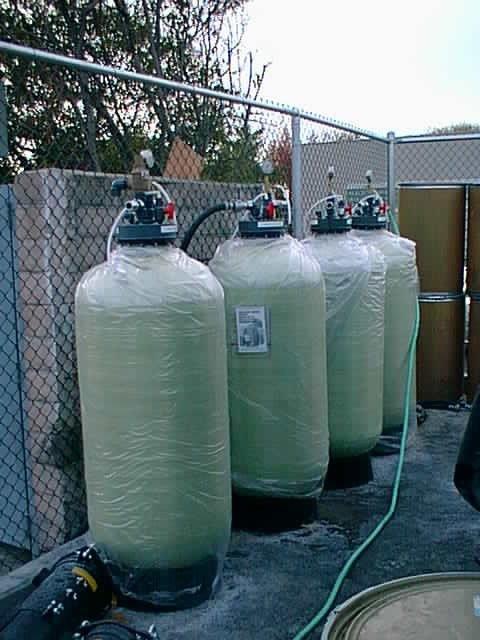 PolyGuard High Capacity Polymeric Filtration Media for Liquid and Vapor Phase Pollution Removal
PolyGuard hydrocarbon filtration media is formulated to remove dissolved hydrocarbon contamination from water or air. PolyGuard's high absorption capacity makes it the perfect replacement or add-on to a carbon absorption and filtration system.
As a specialty hydrocarbon filtration media, PolyGuard is a high-capacity, cost-effective polymeric filtration media ideal for pollution removal. It is suited for both aqueous and vapor phase applications. Used as a pre-treatment for carbon or other polishing technologies, it extends the bed life and helps to bring contamination to nearly undetectable levels.
Systems suitable for carbon adsorption can be easily adapted to using PolyGuard hydrocarbon absorbent polymer alone or in conjunction with carbon systems.
PolyGuard features the following:
Dry, granular polymeric absorbent, in ready to use form
Highly effective with high influent concentrations (ppmv)
Used as a pre-treatment for carbon or other polishing technologies to extend bed life
Easily and quickly disposed of through incineration
Labor saving
| Example Chemical Removes | Absorption Capacity by Weight |
| --- | --- |
| BTEX | 400% |
| Xylene | 300% |
| Chlorobenzene | 200% |
| Other aromatic hydrocarbons | 300 to 400% |
Typical Physical & Chemical Properties
Matrix Structure
Elastomeric polymers with inert spaces
Physical Form
White Granular powder
Particle Size
0-50 mesh size
Moisture Content
<.5%
Apparent Density
14.8 lbs/ft
Heavy Metal Content
<.0001%
Note: The presence of surfactants or detergents can significantly affect the absorption capacity of this product.