PetroGuard-D Oil Spill Solidifying Absorbent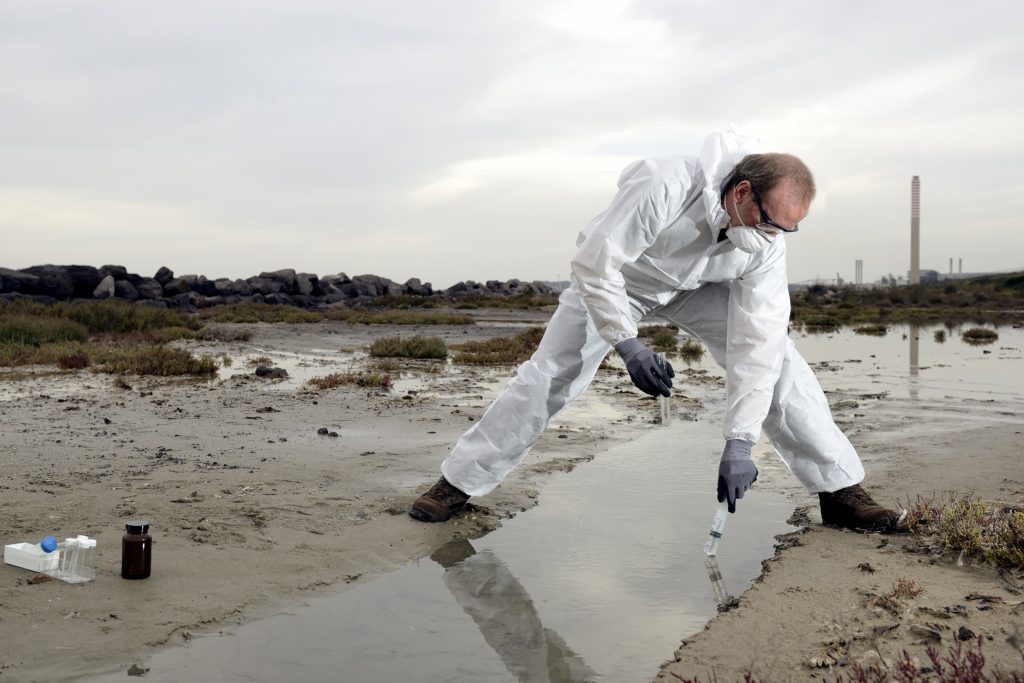 The Original Solidifying Oil Spill Absorbent
PetroGuard D is a unique and proprietary oil spill absorbent. It is a dry, white granular high capacity super absorbent polymer that instantly absorbs and solidifies oil and other hydrocarbons. PetroGuard-D oil spill absorbent will permanently solidify fuel and other oil products by encapsulation, making it easier and more cost effective to respond to oil spills on land or water.
As an oil spill absorbent, its unique characteristic is that liquid petroleum products and other liquid hydrocarbons are converted to a solid matrix. Once absorbed PetroGuard-D will not leach even under pressure and will float indefinitely. The application of PetroGuard-D will dramatically reduce or eliminate the production of flammable vapors.
PetroGuard D Is:
Cost effective
Fast acting
Labor saving
Hydrophobic and oleophilic
Non-toxic
Easily skimmed from water surface
Permanently buoyant
Super absorbent
Easily collected and disposed of by incineration
PetroGuard-D will absorb and solidify (hyper-immobilize) :
Aromatic hydrocarbons
Non-polar solvents
Crude oil
Aliphatic hydrocarbons
Chlorinated hydrocarbons
Many other petroleum and silicone related compounds
Some Common Oil Spill Absorbent Applications
Marinas
Oil rigs
Emergency response vehicles
Fueling docks
Shops
Refineries
Oil spill response
Remediation of contaminated land areas
Absorption Capacity
Crude Oil, Diesel Oil, Heating Oil………………………………………………………………..400%
Solvents, Gasoline and Other Highly Refined Products…………………………………..300-350%
Note: the presence of detergents as in the case of "synthetic" motor oils, can significantly reduce the absorption capacity of this product. Please contact us for more information.

PetroGuard-D Oil Spill Absorbent Packaging Options
| ITEM # | ITEM DESCRIPTION | Type | Shipping weight in pounds | Packaging | Max Units per pallet |
| --- | --- | --- | --- | --- | --- |
| PGD55 | PetroGuard D: 55-gallon drum | Drum | 110 | EA | 8 |
| PGD24 | PetroGuard D: 24 Gallon Drum | Drum | 55 | EA | 16 |
| PGD5 | PetroGuard D: 5-gallon pail (10lbs) | Pail | 1 | EA | 48 |
| PGD27 | PetroGuard D: 27 cubic foot bulk pack (400 lbs).. | Bulk | 408 | EA | 1 |
| PGD40 | PetroGuard D: 40 cubic foot bulk pack (600 lbs).. | Bulk | 625 | EA | 1 |