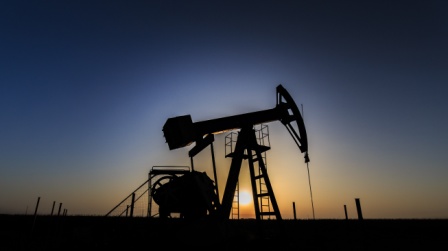 SludgeGuard out performs other Bulk Solidifiers by 80%
SludgeGuard Out Performs Other Bulk Solidifiers by 80%
SludgeGuard – Universal Bulk Solidifier
Solidify Oil and Water Liquid Waste for Less
In an industry where bulk solidifers typically consist of corn cobs, fly ash, sawdust, kiln dust and wood pellets, SludgeGuard out-performs all of these products by 80%.
Here is a simple assessment if treating 1200 gallons of liquid with bulk solidifiers. It would take:
1.3 tons of wood pellets at an average cost to treat of $742.
5.5 tons of sawdust at an average cost to treat of $430.
Just 570 lbs. of SludgeGuard at an average cost to treat of $122.
___________________________________________________
SludgeGuard is an enhanced absorbent bulk solidifier and will absorb on average 10-25X its weight in oil and water.
SludgeGuard requires less freight and material at the well site which means less freight and material is sent to the land fill.
SludgeGuard is landfill friendly and will naturally biodegrade because of its non-hazardous characteristics.
SludgeGuard is not dusty
SludgeGuard saves time and space because one truck load of SludgeGuard is equal to 5-10 truckloads of sawdust and wood pellets.
SludgeGuard supply in 600# bales is reliable.
SludgeGuard will save you money! Just take a few minutes to consider how SludgeGuard will affect your bottom line. Contact us for delivered prices anywhere in the USA 860 350-2200.
Since 1992 Guardian has helped customers enhance their overall safety and productivity by providing practical and time-saving spill response and bulk solidification products. Call us today at (860) 350-2200. Let our innovative solutions keep you safer and save you money.
[contact-form][contact-field label='Name' type='name' required='1'/][contact-field label='Email' type='email' required='1'/][contact-field label='Website' type='url'/][contact-field label='Comment' type='textarea' required='1'/][/contact-form]