Fracking Does Not Contaminate Drinking Water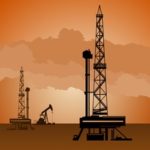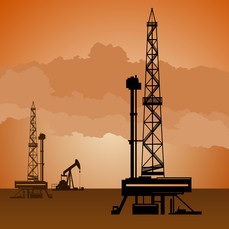 (AP) PITTSBURGH – A landmark federal study on hydraulic fracturing, or fracking, shows no evidence that chemicals from the natural gas drilling process moved up to contaminate drinking water aquifers at a western Pennsylvania drilling site, the Department of Energy told The Associated Press.
After a year of monitoring, the researchers found that the chemical-laced fluids used to free gas trapped deep below the surface stayed thousands of feet below the shallower areas that supply drinking water, geologist Richard Hammack said.
Although the results are preliminary _ the study is still ongoing _ they are the first independent look at whether the potentially toxic chemicals pose a threat to people during normal drilling operations. But DOE researchers view the study as just one part of ongoing efforts to examine the impacts of a recent boom in oil and gas exploration, not a final answer about the risks.
Drilling fluids tagged with unique markers were injected more than 8,000 feet below the surface at the gas well bore but weren't detected in a monitoring zone at a depth of 5,000 feet. The researchers also tracked the maximum extent of the man-made fractures, and all were at least 6,000 feet below the surface.
That means the potentially dangerous substances stayed about a mile away from surface drinking water supplies, which are usually at depths of less than 500 feet. (From WHEC-TV)
Part of the problem facing fracking operations is the large amount of liquid waste and sludge which is a byproduct of this type of operation. Although some of the constituents of the liquid sludge can contain some potentially harmful chemicals, proper collection and disposal techniques eliminates this risk. Because of the demand for better and more cost effective way to treat fracking sludge, operators and treatment facilities have turned to products like SludgeGuard to help them solidify the liquid to allow easy trucking to a landfill. These landfills are approved, equipped and designed to accept this type of solidified waste to prevent any adverse environmental impact. Because SludgeGuard is so effective, more and more companies are taking advantage of this new product.