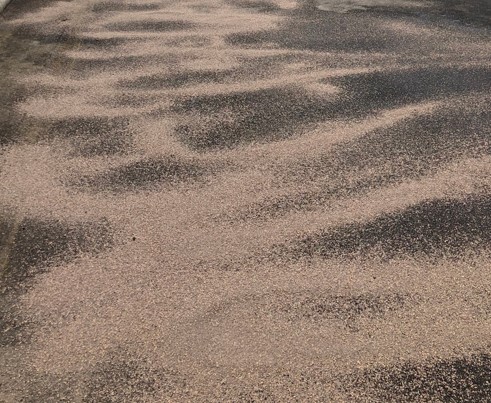 Heating Oil Spill Lessons Learned
I parked my car and as I was locking my door all I could smell was spilled heating oil.
Now I know the fumes associated with spilled heating oil can be strong.  But if spills are cleaned up quickly and the products used really do their job, then the residual fumes should be minimal, if at all.
Looking around at the other people I wondered what was going through their minds.  Even someone with a bad cold could smell the fumes.
As I was walking into my appointment, I could see the remnants of some type of oil spill.   It made me wonder what the safety and risk management program was like for the town and if the employees that cleaned up that spill were adequately trained.
Then I thought, even the best trained labor force can't mitigate the risks involved in a spill without products that will eliminate vapors, encapsulate the oil, and provide easy disposal without residual oil sheen and fumes.
I'll bet many of the employees entering the industrial workforce today are unaware of how toxic fumes can undermine their long-term health.  But recognizing and taking the time to clean up a spill properly and completely can make all the difference in the world.
The administrative responsibility for maintaining maintenance related procedures goes beyond just having a policy.  Providing work force personnel with the best tools to mitigate the problem reduces both short and long-term harm.
Knowing what to do when a spill happens is essential to workforce safety, as well as minimizing harm to the environment and the regulatory fines that can be associated with the spill.
Are you responsible for training your workforce?  If so, are you sure you are providing them with the best tools possible that will mitigate both short- and long-term harm?
If you'd like to learn more about products that will solve the problems of hazardous hydrocarbon spills and save you time and money in both the short and long term, contact us at: https://guardianenvironmental.com/contact-us/ or give us a call at 860 350-2200.