SludgeGuard-P Universal Bulk Solidifier
SludgeGuard-P Universal Bulk Solidifer will lower your disposal costs and save you money.
With SludgeGuard-P you'll have less material to haul and dispose of because of its high absorption capacity and low weight/CF.
Due to its high efficiency, effectiveness and utility, SludgeGuard-P is highly recommended for most industrial waste and sludge solidification applications.
As a universal bulk solidifier, SludgeGuard-P is landfill safe and used to treat liquid and water-based sludge.
When mixed with drilling or other industrial waste and sludge, it produces a semi-solid, stable and easy to handle matrix.  That matrix can then be easily be loaded and handled using conventional equipment and stored in proper containers while awaiting transport for disposal.
Compare:
SludgeGuard-P:

average absorption factor 5-10:1, weight 3.5 lbs/cubic foot

Corn cobs, fly ash and sawdust:

average absorption factor 1:1, weight will vary depending on water content (the more water the lower the absorption factor)

Clay weight 25 lbs/cubic foot making it significantly more costly to dispose of:
SludgeGuard-P is not compatible with hydrofluoric acid.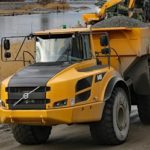 Packaging:
Bulk bags @ 400 lbs. ea. +/-  sold by the pallet of (2)
Give us a call at 860 350-2200 or click here to send us a description of your problem and we can help you determine which bulk solidifier is appropriate for your application.