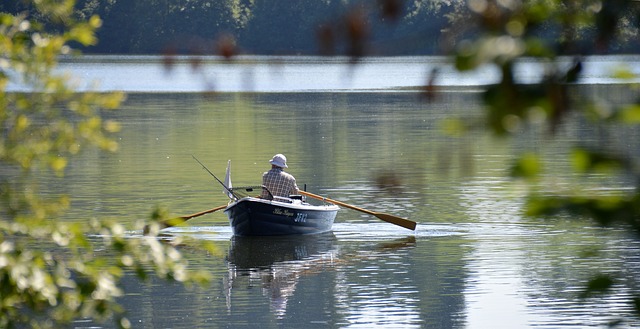 Safety and navigating post vacation anxiety
It's not uncommon to experience vacation hangover.
Sometimes it's really hard to shift your attention from the serene sounds of loons and your oars slicing the water on a quiet pond to focusing on working with hazardous materials.
However, your safety can be at risk if your body is at work but your mind is still in a boat fishing for trout.
To help you get back to work and avoid post vacation anxiety, I'm sharing a few suggestions to keep you more focused on your first day back.
Take a buffer day.
Don't go straight back to work. Give yourself a day or two to unpack, read your mail, and get a good night's sleep in your own bed. It's almost impossible to get into the workflow if you're exhausted or worried about what happened while you were gone.
Review your calendar.
The day before returning to work, review your calendar. The last thing you want is to walk into work and get caught off guard by a safety meeting you forgot about.
Even better, see if anything on your calendar can be put off so you can direct your attention to getting back into your routine.
Speaking of a routine…jump back into your daily habits.
Our bodies and minds love daily habits.  So use those buffer days to reestablish your regular habits.  You'll be surprised how productive and focused you'll feel when you get back to work.
Plan your return.
Most people plan their vacation and forget about planning for their return.  You can avoid anxiety by treating your return as something that needs to be planned for.  It can make both be experiences something you look forward to.
Remove unnecessary distractions.
If you want to get into the groove, block out insignificant distractions. These interferences can be everything from spending too much time talking about your trip to smartphone notifications you forgot to turn off.
So what do you think?  These are just a few post-vacation suggestions to help avoid the back to work blues.
I'd love to hear which of these might help you get back into the swing of things?
Patti Garland
Guardian Environmental Technologies, Inc.
P.S. Learn how PetroGuard will keep your labor force and surrounding communities safer with this FREE webinar.