You should read this about oil spills
One day as Joe was working the pipeline master control, he noticed an irregularity indicating there was a leak and oil spill from one of the feed lines.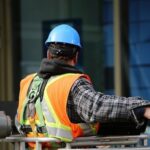 He immediately deployed a response team to deal with the leak and oil spill.
Fortunately, the response team had PetroGuard-D on hand because a few weeks earlier their supervisor tested PetroGuard-D and ordered (10) 5-gallon pails.
What impressed Joe's supervisor most was about PetroGuard-D was that the spilled oil from his test not only solidified, but it was completely encapsulated and didn't leach, even under pressure.  Better yet it could easily be picked up with a shovel, bagged and disposed of by incineration.
When Joe's response team headed out to the oil spill and pipeline leak, they immediately repaired it and applied PetroGuard-D to the leaked oil.
Presto, the PetroGuard-D quickly absorbed, encapsulated, and solidified the oil.  The solidified PetroGuard-D was shoveled up, bagged, and sent off for incineration.
Back in the control room all reports were filled, and the crew went back to their normal operational responsibilities without barely breaking a sweat.
Curious about PetroGuard-D oil spill absorbent?  Watch it in action here.  Then give us a call at 860 350-2200.
Look forward to hearing from you.
At Guardian Environmental Technologies we assist industries, government agencies and prime contractors who handle hazardous chemicals and oil and gas with spill control and solidification solutions.
Helping our customers choose the right product is our specialty.  Give us a call and see why our customers trust us to provide them with efficient and cost effective spill control and solidification products, 860 350-2200.